Description
Gainer Xtreme API avec moin cher Protéine Tunisie
C'est quoi 

Gainer Xtreme de API?
GAINER XTREME of API is a powerful hard gainer. Chaque portion fournit 1290 calories (varie légèrement selon la saveur) et 51g de protéines dérivées du lactosérum et de la caséine pour fournir une libération rapide et durable. GAINER XTREME est chargé de glucides simples et complexes pour des niveaux d'énergie étendus pour emballer la masse musculaire maigre. Gainer Xtreme contient une dose concentrée de BCAA naturels. The BCAA encouragent la croissance et la réparation musculaire pour aider à raccourcir le temps de récupération. Gainer Xtreme offre aux athlètes d'élite des muscles qui gagnent en calories, en protéines et en glucides.
La formule API Gainer, GainerX, est conçue pour vous faire bouger. Avec 1290 calories et 51 grammes des meilleures protéines par portion, votre corps têtu n'aura d'autre choix que de répondre à cette puissance nutritionnellement dense et calorique.
Le mélange de protéines API est composé de lactosérum et de caséine pour fournir une libération rapide et soutenue de protéines pour nourrir vos muscles. La protéine est essentielle à tout programme de renforcement musculaire car elle contribue à provoquer un état d'équilibre azoté positif (PNB) dans le muscle. Le PNB est impératif pour la croissance et la récupération musculaire.
GainerX est également chargé de glucides complexes pour maintenir votre niveau d'énergie alimenté et stable tout en étant faible en sucres. Cela vous permet de reconstituer les réserves de glycogène après ces séances d'entraînement induisant la croissance tout en évitant le krach énergétique associé aux gains de sucre élevés.
Cette formule est complétée par des acides aminés à chaîne ramifiée pour aider davantage à la récupération.
Achetez votre GAINER XTREME chez Protein Tunisia ( SOBITAS ) au meilleur prix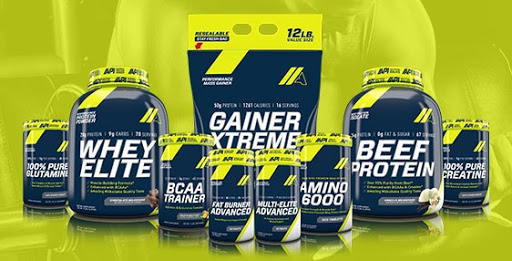 Faits supplémentaires Gainer Xtreme API?
Mélange de protéines
FAITS SUPPLÉMENTAIRES
Portion 4 boules (334g)
Portion par contenant: environ 16g
Quantité par portion
Valeur quotidienne
Calories
1270 cal
100
Graisse totale
11g
17%
Gras saturé
7g
35%
Cholestérol
385 mg
128%
Glucides totaux
245 g
82%
Fibre alimentaire
2g
8%
Les sucres
49 g
†
Protein
51g
Calcium
652 mg
65%
Le fer
6 mg
32%
Sodium
940 mg
39%
Potassium
1830 mg
52%
INGRÉDIENTS:
Maltodextrine, concentré de protéines avancé, caséine micellaire, triglycérides de lactosérum doux (Der